Conference General Chair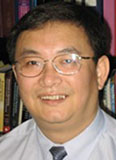 Prof. Chun-Yi Su
Concordia University, Canada
Biography: Dr. Chun-Yi Su received his Ph.D. degrees in control engineering from South China University of Technology in 1990. After a seven-year stint at the University of Victoria, he joined the Concordia University in 1998, where he is currently a Professor of Mechanical and Industrial Engineering and Honorary Concordia University Research Chair. His research covers control theory and its applications to various mechanical systems, with a focus on control of systems involving hysteresis nonlinearities. He is the author or co-author of over 500 publications, which have appeared in journals, as book chapters and in conference proceedings. He has been identified as Highly Cited Researchers from Clarivate since 2019.
Publication Chair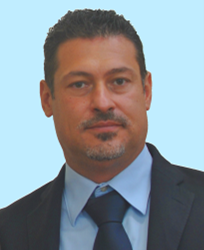 Prof. Giuseppe Carbone

University of Calabria , Italy
Biography: Giuseppe Carbone is Professor at DIMEG, University of Calabria, since 2018. Since 2020 he is Chair of the IFToMM TC on Robotics and Mechatronics. He has got the Master and Ph.D. degree at University of Cassino (Italy) where he has been a Key Member of LARM (Laboratory of Robotics and Mechatronics) for about 20 years. He has carried out several periods of study and research abroad in Germany, Japan, China, South Korea, Brazil, Spain, UK, France, also delivering regular teaching courses in Spain and UK. The duties of his academicposition include supervising or co- supervising students at bachelor, master and PhD thesis level including the supervision of several visiting scholars/researchers/professors from foreign countries.
Technical Program Committee
Prof. Jianxun Zhang, Xi'an Jiaotong University, China
Assoc. Prof. Sahil Verma, LOVELY PROFESSIONAL UNIVERSITY, PHAGWARA
Prof. Jianxun Zhang, Xi'an Jiaotong University, China
Lecturer Qasim Abdullah Hassan Al-Ajmi, A' Sharqiah University, Sultanate of Oman

Assoc. Prof. Saleh Mobayen, University of Tabriz, Iran
Assoc. Prof. M. A. Teeti, East China University of Technology (ECUT), China
Senior Lecturer Dimitrios Kollias, University of Greenwich, UK
Asst. Prof. Salija P, Government Engineering College, India
Senior Lecturer Ariffin NOR HAPIZA, INFORMATION SYSTEM DEPARTMENT, UNIVERSITI TEKNOLOGI MARA, SELANGOR, MALAYSIA
Senior Lecturer Aslina Baharum, User Experience Research Lab (UXRL), Universiti Malaysia Sabah (UMS), Malaysia
Assoc. Prof. Rajeev Tiwari, Department of Virtualization School of Computer Science, University of Petroleum and Energy Studies, India